Introducing the Ultra 220MP single-phase Pulse MIG welder
The European-Made Ultra 220MP Pulse MIG has been designed from the ground up to be simple and easy to operate and is the ideal welder for producing fast, high quality & visually appealing welds with aluminium, stainless steel, bronze and mild steel wires.
A professional, affordable, easy-to-use, single-phase Pulse MIG that works
Weldclass has partnered with one of Europe's largest and most experienced welding machine manufacturing plants to develop the Ultra 220MP pulse MIG: A tried and tested pulse MIG package designed to operate off single-phase 240V power supply.
The 220MP offers:
Affordable European quality, priced at $4290
Superior design and quality, backed by 60 years of experience in welding machine design and manufacture
Very user-friendly interface with large colour LCD screen and intuitive controls
Double-Pulse, Single-Pulse and conventional MIG modes
Leading 4 year warranty
Swiss-made intelligent wire drive system
Push-Pull ready with optional Push-Pull torch that is ready to plug and play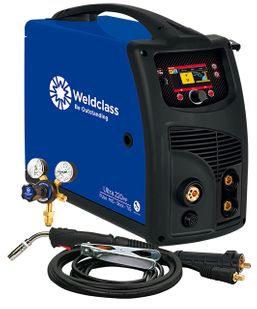 Find out more Find a Weldclass distributor Search / Purchase Online
Real-world experiences with the 220MP
Angus - SCBB Marine
The team at SCBB specialise in aluminium fabrication of boats & trailers.
Ryan - C&S Canopies
C&S have 2 of the 220MP machines, which are used every day for welding aluminium trays & canopies for 4X4 and touring.
Ask a question
Complete the form below and we'll be in touch to answer your questions
Single and Double Pulse
Single and double pulse for fast and professional welding that rivals TIG welding quality. The Ultra 220MP is ideal for marine, sheet metal and aluminium fabrication.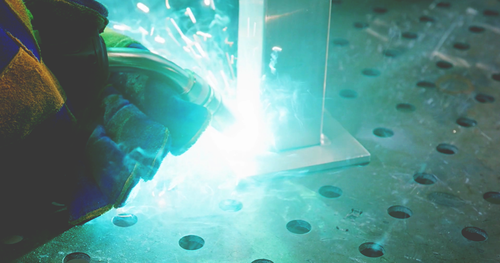 Easy-to-use Colour LCD Controls
The Ultra 220MP features a colour LCD screen with easy-to-use controls, USB Interface, Root MIG Mode & push-pull torch compatibility.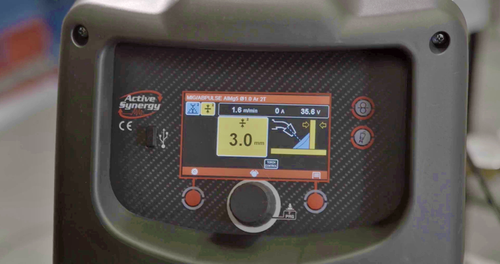 Powerful & Compact
Recommended for welding up to 5-6mm thick material on pulse modes, and 8-10mm material in standard (non-pulse) modes. All in a compact 22kg package.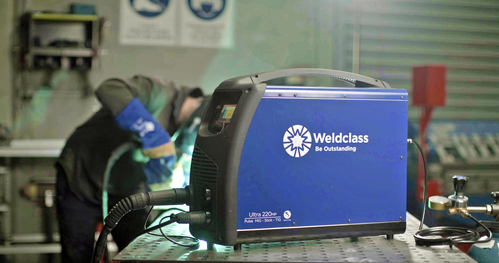 Remote-Control MIG Torch
The 220MP is supplied as standard with remote +/- amperage controls on the torch, allowing the operator to adjust output without having to stop welding.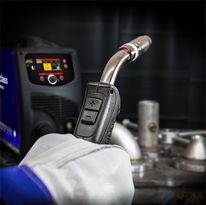 Push-Pull Ready
The 220MP is configured to allow use of the optional Platinum PP365 8m Push-Pull Torch. Whether you want to make the leap to push-pull now or in the future, the 220MP is ready when you are!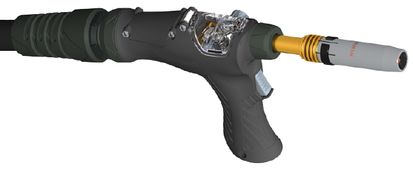 Market-Leading Warranty and Support
Industry leading 4-year warranty and 30-day money back guarantee. The Ultra 220MP ensures a smile when the helmet goes up... time after time.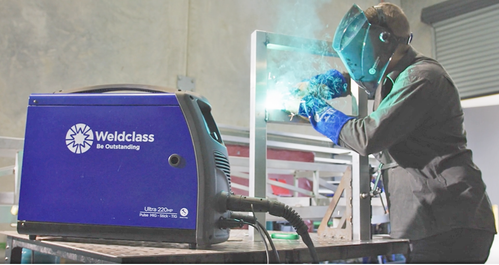 Want to drill into more detail ?
For more info on the 220MP, check out;
220MP Interactive online user manual
The how & why guide to pulse MIG welding
Please note: Spam comments (or attempts to create backlinks) will be DELETED and will NOT be published.