Selection Chart - Welding & Brazing Rods
Handy pdf selection guide to help identify the best Weldclass stick electrode, brazing rod, or filler rod for your project. Includes electrodes, rods and wires for brazing and welding steel, stainless-steel, brass, bronze, copper, aluminium and more.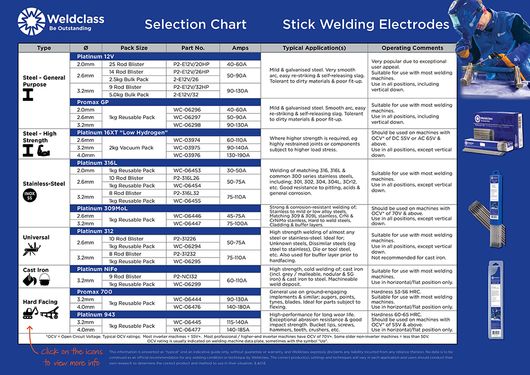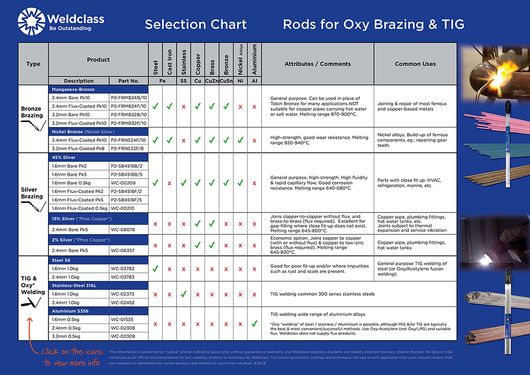 Related Info & Products:
More articles on Stick Welding
Soldering vs Brazing vs Welding: What's the difference?
Weldclass brazing rods range, including silver and bronze brazing alloys
Oxy Equipment ID Guide to view the complete range of torches & equipment for Oxy brazing, welding and cutting.
More articles on Gas & Oxy Equipment
Please note: Spam comments (or attempts to create backlinks) will be DELETED and will NOT be published.