User Reviews: 250MST MIG-Stick-TIG Welder
Video reviews and comments from owners and users of the 250MST Italian-made MIG-Stick-TIG welder from Weldclass Australia.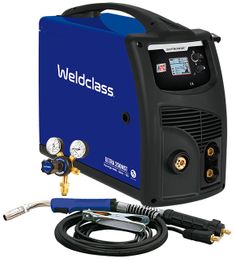 250MST Product Info Find My Nearest Distributor Search Online Distributors
Tim - Lake Eildon Vic
Tim & the team at Bellejay Customs keep their 250MST MIG welder hard at work, in their houseboat repair workshop at Lake Eildon in Victoria.
Odin - NSW
" Great machine, easy to set up and use "
Weldclass product overview video
Take me to 250MST Product Info Where to buy More articles on 250MST
Please note: Spam comments (or attempts to create backlinks) will be DELETED and will NOT be published.