Oxy Equipment Identification & Reference Guide

A quick visual guide to help you identify what's what, when it comes to Oxy/Acetylene and Oxy/LPG Cutting, Gouging, Brazing & Heating.
Click on the links below for more information on each product.... or Click Here to download a pdf version.
Gas Cylinder to Torch Handle
Click to view more info: Regulators Flashback Arrestors Quick-Couplings Hoses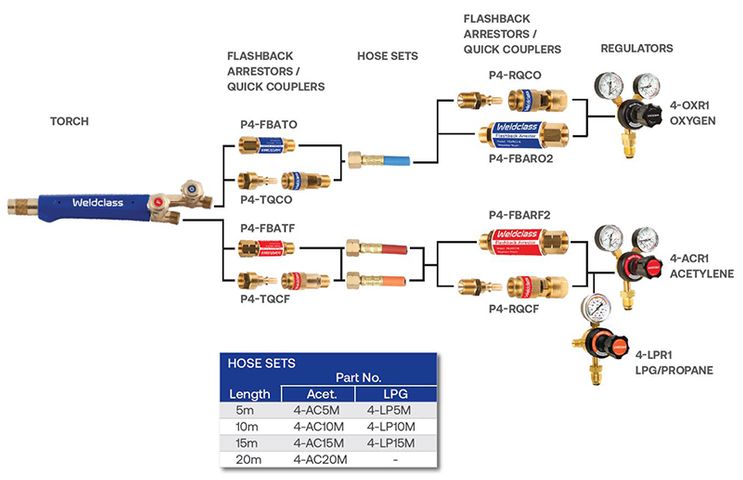 Cutting & Gouging
Click to view more info: Torch Handle Cutting Attachment Cutting Tips/Nozzles Gouging Tips/Nozzles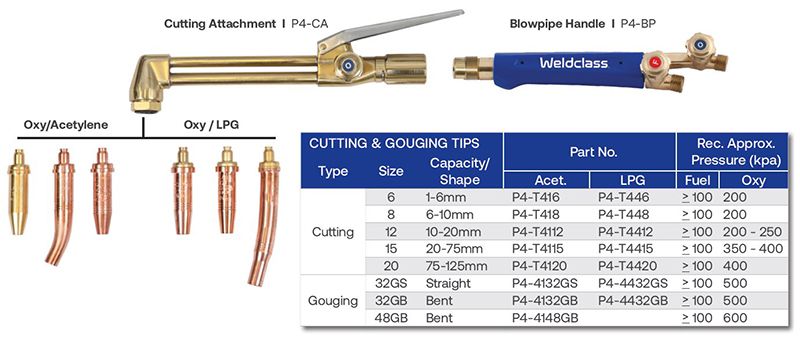 Brazing & Welding
Click to view more info: Brazing Mixer / Attachment Brazing Tips / Welding Tips

Handy Tip: Oxy brazing can be done with both Oxy/Acetylene and Oxy/LPG. Oxy welding (eg welding steel together using steel filler wire), however, is only possible with Oxy/Acetylene.
Heating
Click to view more info: Heating Mixers / Attachments Heating Barrels / Tubes Heating Tips / Nozzles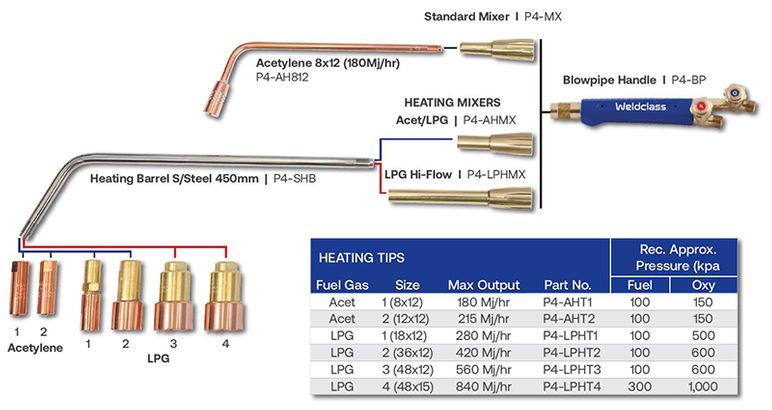 Handy Tip: Heating with Oxy/Acetylene become unsafe when drawing large flows from the acetylene cylinder (eg: during heavy heating). For this reason, Oxy/Acetylene heating tips are not available in large / very large sizes, as indicated above. Oxy/LPG does not have the same restriction & Oxy/LPG heating tips are available in larger sizes for heavy heating applications. Overall, Oxy/LPG is safer and less costly than Oxy/Acetylene.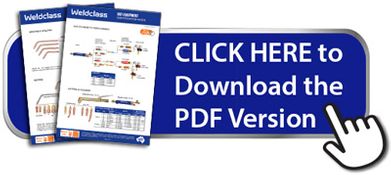 Please note: Spam comments (or attempts to create backlinks) will be DELETED and will NOT be published.