Introducing Parts Box Kits for Binzel style MIG torches

Keep your torch spares in one place
Weldclass MIG torch parts boxes are a great way to kit up with common torch consumables and keep them organised.
Each kit includes:
Robust & compact carry/storage case that easily fits in any toolbox
Tips in a range of sizes
Tip holders and/or gas diffusers
Nozzles
Adjustable compartments that can fit additional parts that you may require later
Images and part numbers for easy re-ordering
Hang tab for easy display / hook storage
Performance and quality
Weldclass MIG parts are designed for consistency and long-life, no quality short-cuts.
Chose your model
Parts Kit for BZL 15 Torch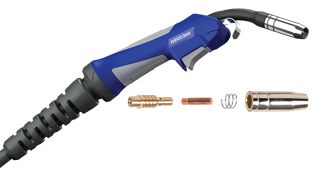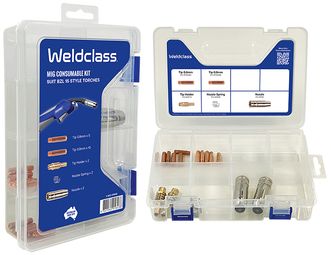 Parts Kit for BZL 24 Torch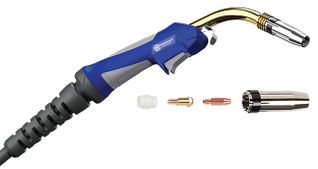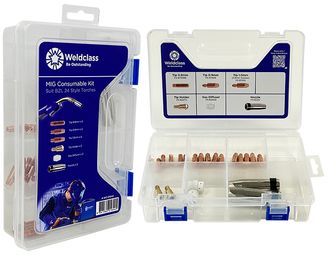 Parts Kit for BZL 25 Torch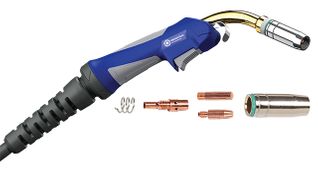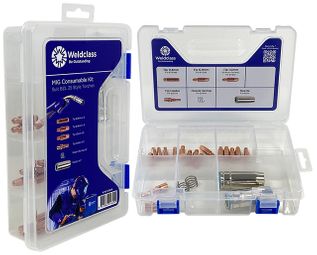 Parts Kit for BZL 36 Torch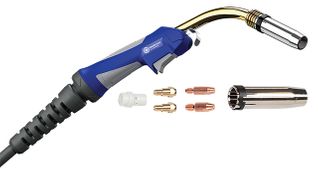 The products advertised above are original Weldclass products only. Weldclass is not affiliated in any way with Binzel, and the products are not original Binzel. Any references to Binzel trade names and/or part numbers are for identification purposes only.
Please note: Spam comments (or attempts to create backlinks) will be DELETED and will NOT be published.